January 2018 Coaching Limited Offer:
Meet with Mike monthly on video marketing,
WordPress marketing, Podcast coaching, YouTube marketing, Live streaming, remote interview recording, audio production skills, Camtasia help, all things audio & video for your business!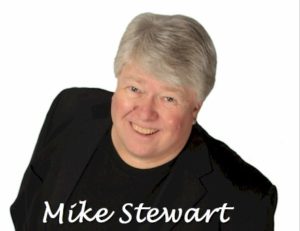 FREE MASTERING MOBILE VIDEO COURSE JUST FOR TAKING THIS COACHING OFFER!
Business Owners Don't Make Video Consistently For a Long List of Reasons!!
DON'T LET THAT BE YOU!!! IT WILL COST YOU CUSTOMERS AND MONEY!
Great Videos, Lots of Them, Means More Traffic, More Customers, More Profit!
Now with the amazing cameras in the iPhone, iPad, Android and Windows Surface mobile devices, making great
quality videos are easy, fast, portable and more important than ever before!
GET STARTED TODAY WITH MIKE STEWART COACHING & GET MASTERING MOBILE VIDEO FREE
Here's what you will learn in our course
Intro Training "Video - Yesterday and Today and Why Now More Than Ever" Plus all the lessons below!
iPhone iMovie Video App
01 – Recording Clips iMovie 2.0
02 – Voice Overs iMovie 2.0
03 – Trimming Splitting iMovie 2.0
04 – Ken Burns Effect iMovie 2.0
05 – Transitions iMovie 2.0
06 – Underscoring Music iMovie 2.0
07 – Text Overlays iMovie 2.0
08 – Cutaway PIP Split Screen
09 - Rendering and Uploading to YouTube
Other Apps IOS
YouTube Capture app - IOS
YouTube Director app - The Killer Templates
Explain Everything app
Intro Mate - animations
Facebook and Video applications - Recorded and Live
Mevo app & Facebook Live
Android Video apps - Power Director
Recording Clips
Voice Overs
Trimming Splitting
Transitions
Underscoring Music
Text Overlays
Rendering to Disk - Upload to YouTube
Facebook Live
Surface Tablet Video - Filmora

Recording Clips
Voice Overs
Trimming Splitting
Transitions
Underscoring Music
Text Overlays
Rendering to Disk
Upload to YouTube
Other Needed Resources
375 Music downloads
Latest hardware options, stands, mounts, mics,
& lighting page with iRig video - Links and descriptions
Video Utilization For Business

Video upload, download and online playback options
Basic YouTube Optimization Best Practices
Facebook video upload - how to download the video file
WordPress playback - plugins to playback mp4 from WordPress
Camtasia & Techsmith Fuse app
By 2020, Cisco Systems predicts over 80% of the content online will be video. That means to compete, survive and thrive with your business, online or brick and mortar, you must master video content creation and implementation. Mastering Mobile Video is in the palm of your hands right now with the phone or tablet you already own. Why not learn from the video guy who has been marketing online with video since 2002! I am the internet video guy, and I guarantee I can get you there faster and easier than any other resource anywhere! Join today by clicking the buy button options above this text!
To your success,
Mike Stewart
Mike Stewart is a consultant and trainer for online video, and highly recommends Apple, Android & Windows Surface hardware and the software that runs on those devices. Please purchase those products from a reputable dealer. Please note I am  not endorsed by, work for, or a representative of any aforementioned manufacturers.